Using Voice Amplifiers in the Computer Classrooms
Voice Amplifiers are available for checkout to help instructors to lecture while wearing facemasks. The devices will make is easier for students to hear the instructor.
How to checkout
See the Computer Room Consultant (CRC) to check out the Voice Amplifier
A valid ID is requiredto check out items
If the voice amplifier is not fully charged, please inform the CRC to check out another fully charged amplifier
Using the Voice Amplifier
The voice amplifier is simple to use. It has a wired microphone with headset and can be worn with an attached lanyard or belt clip.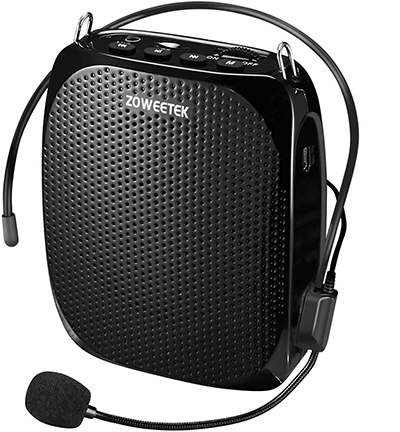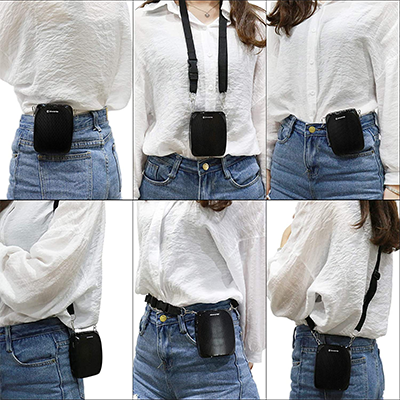 Simply turn the volume knob to turn it on. The little blue light (upper left of picture) will turn on.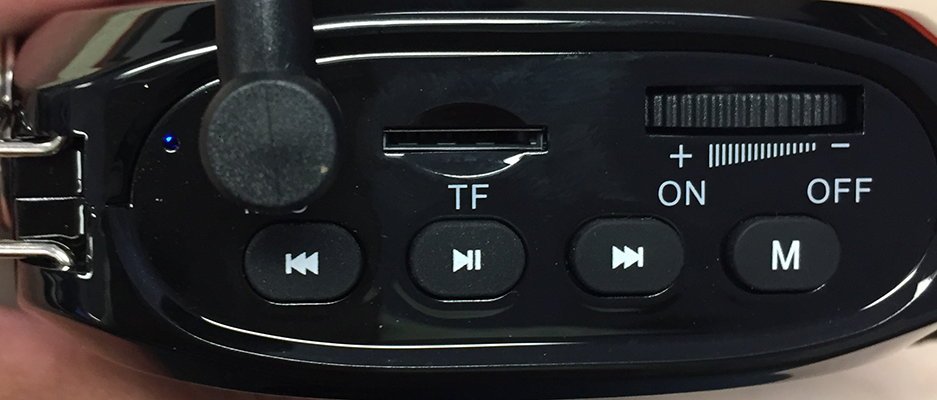 Checking In
Please check the item back in with the CRC when finished with the voice amplifier. This ensures it will be available to other instructors later in the day.